Open submissions for the 2017 Philo Festival of Media Arts will begin June 1 via the Film freeway button, below! 
NEW Categories include: Public Health, Military, Underserved Voices, Comedy/Humor

NEW: Judging signup, this year is thru SignUpGenius.com

NEW: Entries must have been aired between January 1, 2016 and December 31, 2016 on a PEG television channel, PEG radio station, or PEG web stream.

Divisions include: Professional, Non Professional & Student

Submission thru Filmfreeway only

Cost Per Entry- $30 per entry with $5 discount for National ACM members (Code will be emailed to National Members). 
The festival will have 26 categories in three divisions: Professional, Non Professional & Student. New categories include Military, Health, Undeserved Voices, Humor & Comedy.
The Philo Festival of Media Arts Ceremony will take place in Lake Orion at ONTV in October. For hotel accommodations we suggest the Holiday Inn Express in Auburn Hills, MI. 
More information TBA!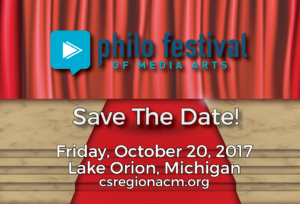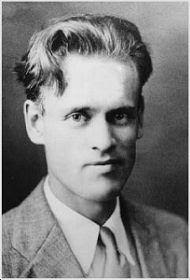 What's a Philo?
The festival is named after Philo T. Farnsworth, the father of modern television. Philo was born August 19, 1906 on a farm near Beaver City, Utah. As a youth in 1922, Philo first revealed his scientific ideas for an all-electric television system. He later established an electronics laboratory in Fort Wayne, Indiana, where he succeeded in turning his dreams into reality by inventing the first receiving tube for television transmissions.
It is fitting that the ACM Central States Region honors the memory of Philo T. Farnsworth by recognizing the efforts of modern day pioneers who work to further develop the use of this technology and promote the use of media in our communities. The "PHILO" is awarded as recognition of excellence in media creation.
What's this Festival about?
The Philo Festival of Media Arts is all about you: the media producer. It's a unique combination of competition, collaboration, educational and creative content hosted by the Central States Alliance for Community Media. The event offers invaluable networking opportunities and immersion into the creative art and the rapidly evolving world of independent media. The festival features professional speakers, creative minds, and notable mentors that are there to help you tackle the latest media making trends and technology. And of course…the awards will be given to honor and celebrate your amazing work.