Registration is now open to attend the 2018 Conference, Trade Show and the Philo Festival of Media Arts Award Ceremony! Winners will receive one free ticket and will be notified by the beginning of September.
Click here to Register for the 2018 Conference & Trade Show! By registering we mean you'll have to buy a ticket via EventBright
The 2018 Philo Festival of Media Arts Award Ceremony will be in Alliance, OH on Saturday, October 27, 2018. Submission for the 2018 video competition have closed and judging is under way.
Congratulations to all the 2017 Excellence Winners!! The Award Ceremony video is on YouTube; click here to view it. You can also download the ceremony for your channel. Click here for the SD google drive link. Or here for the HD google drive link. And view photos from the event by clicking here. 
Best Documentary
Clare, Michigan Depression Era Art, MAC TV Network, Mt. Pleasant, MI
Best In Show
The Mayor's Corner – Talk Show (On Location), SCSTV, City of St. Clair Shores, MI
Best Series Program
Livin' Live – Episode 3, ONTV, Lake Orion, MI
Excellence in Animation
Velocity Hub of the Michigan Cyber Range, Sterling Heights, MI
Excellence in Cinematography
Fort Wayne Museum of Art Iron Poor, Access Fort Wayne, Fort Wayne, IN
Excellence in Directing
News Central 34 Morning Show, MAC TV Network, Mt. Pleasant, MI
Excellence in Editing
Let's Go Bloomington, Bloomington, IN
George C. Stoney Community Activism Award
2016 United We Walk Celebration, Civic Center TV, West Bloomfield, MI
Excellence in Sound Design
Lotus World Music Festival 2016 – Anda Union, CATS, Bloomington, IN
Congratulations to all the 2017 Philo Festival of Media Arts Winners & Finalists! We hope to see you in 2018 for next year's award ceremony!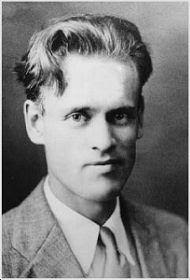 What's a Philo?
The festival is named after Philo T. Farnsworth, the father of modern television. Philo was born August 19, 1906 on a farm near Beaver City, Utah. As a youth in 1922, Philo first revealed his scientific ideas for an all-electric television system. He later established an electronics laboratory in Fort Wayne, Indiana, where he succeeded in turning his dreams into reality by inventing the first receiving tube for television transmissions.
It is fitting that the ACM Central States Region honors the memory of Philo T. Farnsworth by recognizing the efforts of modern day pioneers who work to further develop the use of this technology and promote the use of media in our communities. The "PHILO" is awarded as recognition of excellence in media creation.
What's this Festival about?
The Philo Festival of Media Arts is all about you: the media producer. It's a unique combination of competition, collaboration, educational and creative content hosted by the Central States Alliance for Community Media. The event offers invaluable networking opportunities and immersion into the creative art and the rapidly evolving world of independent media. The festival features professional speakers, creative minds, and notable mentors that are there to help you tackle the latest media making trends and technology. And of course…the awards will be given to honor and celebrate your amazing work.
[/vc_column][/vc_row]