[vc_row][vc_column][vc_column_text]You do important work. We think it needs to be protected and strengthened. Regional and state public policy & advocacy efforts help the National Alliance for Community Media (ACM) expand their mission. The ACM is the only membership association devoted to Public, Educational and Government Access television providers in the United States.
PEG community media is an amazing resource that needs to be protected in a time of great technological change and it can grow and evolve if we invest in its future. The ACM is the vehicle for those two goals.
First, we have to tell our story well in Washington DC. That means educating policymakers on why community media is important, and how it's affected by policies being weighed in Congress and at the FCC. The ACM organizes campaigns to tell our industry's story and we help change the debate on policies that could have weakened PEG channels.
Second, we have to inspire an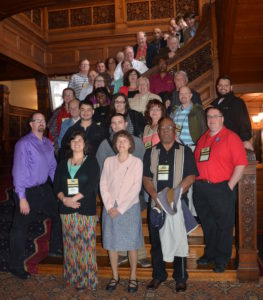 d encourage growth, innovation and investment in our field. That means training new leaders, supporting innovation and sharing best practices across the United States. The ACM acts as a clearinghouse for sharing ideas and information to lead your PEG operation into the future
By supporting the ACM, you get the benefit of that policy representation and support for your organization's future. Whether you have questions about legal issues affecting your channels, new technologies, experiments in our field, or lessons learned by colleagues across the country – ACM can be a great resource for you, your staff, volunteers and board members.
We need to grow that momentum and we invite you to join us and benefit from the education and advocacy work we provide to our members.
Written by Mike Wassenaar, President of the National Alliance for Community Media