Mark your calendars to save the date October 16-18, 2019 for the Annual Conference, Trade Show & Philo Festival of Media Arts Award Ceremony in Wyoming/Kentwood, Michigan! Hosted by WKTV!  We hope to see you all there! Networking opportunities will include: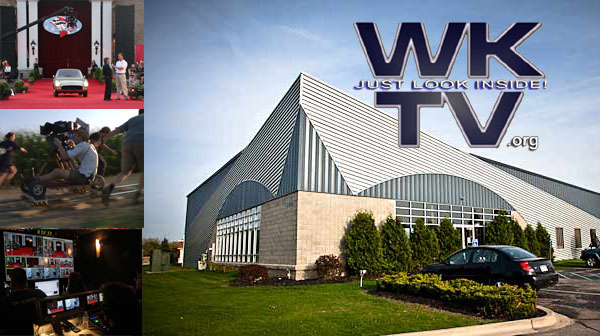 VOICES is WKTV's oral history project, now entering it's 3rd year.  VOICES takes place in a fully restored Airstream trailer that is the setting for sitting down, relaxing and telling us your PEG story.  When did your PEG center start?  What were some of the milestones?  What are some of the best and worst stories of your existence.  Some PEG facilities are approaching their 50th anniversary, so  whatever your age, your PEG story is part of the WHOLE story.  The story of communication; of community; of bridging the digital divide; the story of PEG is the story of us.
If you're attending the ACM Central States Conference this fall at WKTV then reserve a space now in the VOICES Airstream to tell your story and incorporate it into your conference schedule.  Just visit https://wktvvoices.org/about/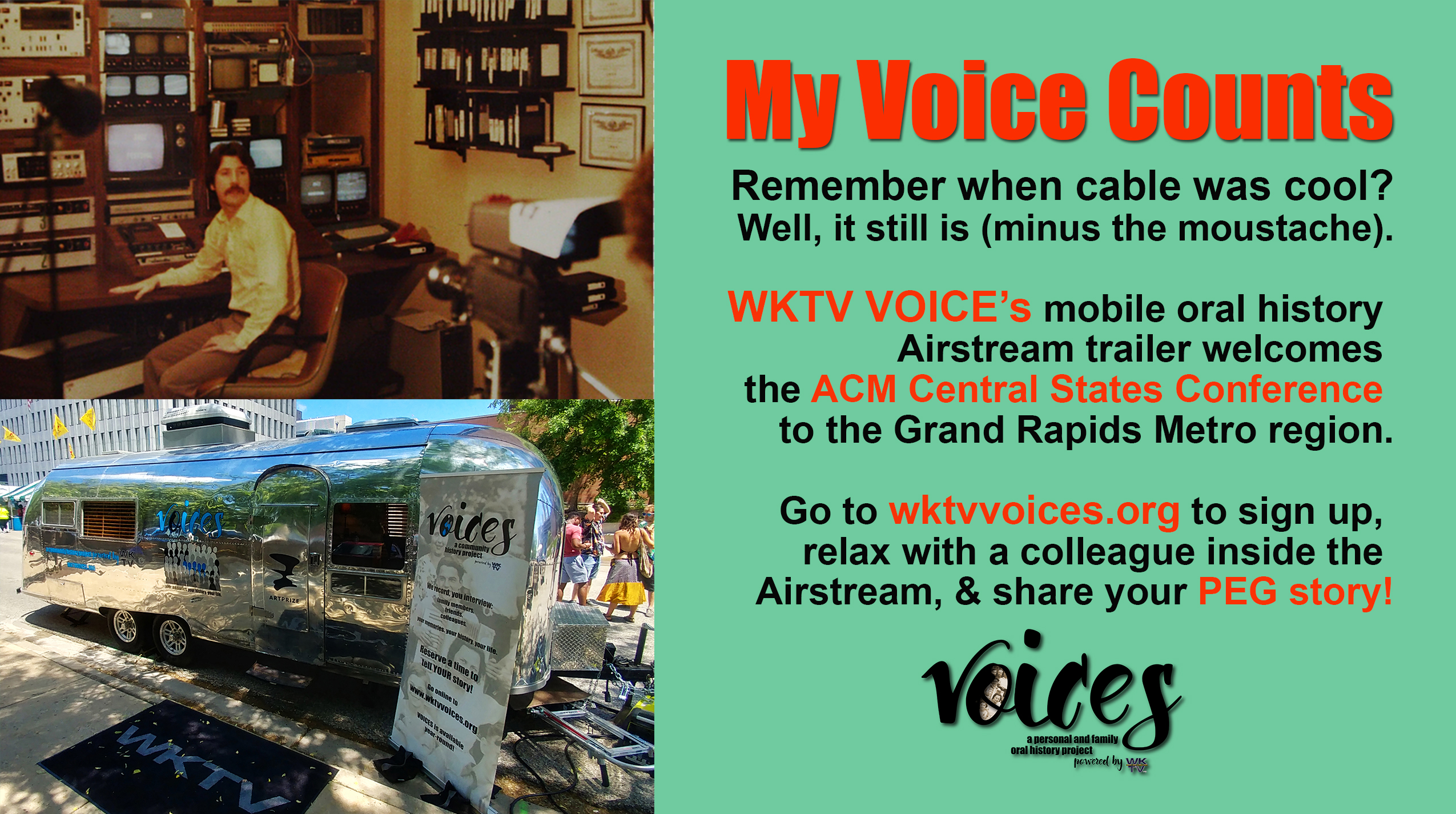 The Central States Region Alliance for Community Media is looking for a Community Media Station to host the 2020 Conference & Trade Show. If you're interested in showing off your facility and networking with like minded people please contact Alysha Schlundt-Bodien by emailing ASchlundt-Bodien@a2gov.org.
#CSACM
Hotel Accommodations- Hampton Inn by Hilton Grand Rapids South:   Individual must books their own reservation. Call Hampton Inn by Hilton reservations line at 1-800-HILTONS or call the Grand Rapids South Location directly at 1-616-261-5500, and mention CSACM to be placed under the room block. Guestrooms will be held until 11:59pm Eastern Time on September 15, 2019. Guestrooms not confirmed by the cut-off date will be released, and additional reservations requested after the cut-off date will be based on availability. Room rate is $118+tax a night for either a King or Double Queen Room. Hampton Inn by Hilton includes complimentary breakfast daily from 6-10am and high speed WIFI.
Booking Link: http://group.hamptoninn.com/CSACM
Vendor & Sponsorship Opportunities: 
As we prepare for this exciting event, the Board of Directors wants to extend the invitation to you to join us as a vendor!

Conference vendor packages include ($300 value):
Introduction to your business during the opening plenary

Table/booth space at the conference

Display your company banner for duration of the event

Designated "meet with vendors" time during conference

Access to our attendees list

Company logo and link on website
And we're ecstatic to announce our event sponsorship opportunities! Sponsorship packages include; Gold, Silver & Bronze (pricing varies $500-$2000) and opportunities include:
    Attendees of our events include staff, volunteers and students of Community Media Centers within our four state region; Michigan, Indiana, Ohio & Kentucky. If you're interested in participating in these opportunities, please contact Alysha Schlundt-Bodien at aschlundt-bodien@a2gov.org or call (734) 794-6150 ext. 41506. The CSACM is comprised of four state chapters: Michigan, Indiana, Ohio and Kentucky. It's a network of citizens, professionals and organizations interested in community media issues, technology and content. The conference and trade show cultivates cooperative working relationships with neighboring communities, fosters new ideas among participants and exposes students, volunteers and professionals to new techniques, equipment and technology.


————————————————————————————————————–
The 2018 Keynote Presentation is now on YouTube! The keynote was by David Phillippi who is a former student of Alliance City Schools Media Arts Program. This presentation was during the annual conference & trade show in Alliance, Ohio. Hosted by Alliance City Schools, Channel 1022: Alliance & The Central States Region Alliance for Community Media. You can download the SD version of the presentation by clicking here.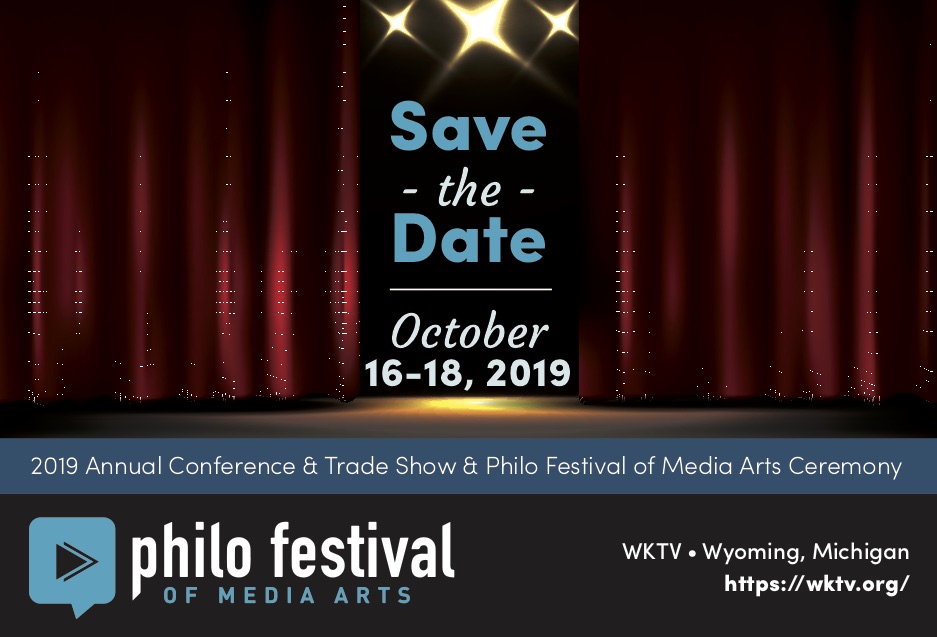 Thank You to Our Sponsors!